When your product requires the most intricate, delicate, or embellished labelling then TecScreen from Kocher+Beck is the perfect choice.
TecScreen screen printing plates are produced in our main plant in Pliezhausen and are suitable for all common printing machines.

Stainless steel mesh is nickel-plated, in several steps, in a modern strip electroplating plant, and then coated with a light-sensitive photopolymer.

The entire production process is subjected to constant quality control and guarantees a product of the highest quality "Made in Germany".

For detailed information, please click "More information".
Screen Printing Plates
First class printing results every time.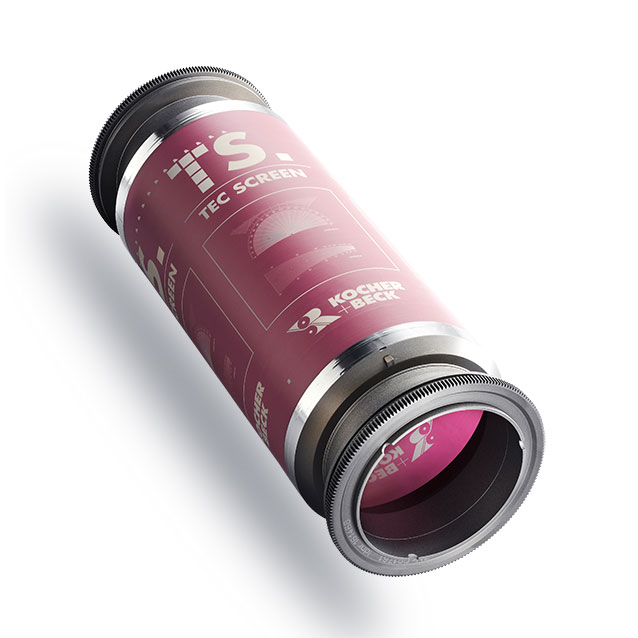 Overview:
TecScreen screen printing mesh is offered in standard widths from stock with custom reel and sheet sizes available upon request.

The high-contrast red coloration of the screen-printing plate permits rapid visual assessment of errors in pre-press. TecScreen mesh has a robust, strong, symmetrical nickel coating for handling and printing which tolerates foreign bodies and splices well.

The TecScreen varieties offered by Kocher+Beck cover all common print jobs, are available for all press types and can be processed in conventional copying systems using film or digital UV exposure. Our special sheet formatting technique guarantees tolerances of 1/100 mm, perfect for security printing.
Benefits:
Nickel coated for high strength
Standard sizes from stock
Special sizes available
Guaranteed tolerances
Rapid visual assessment
TecScreen Equipment
Universal screen plate assembly unit.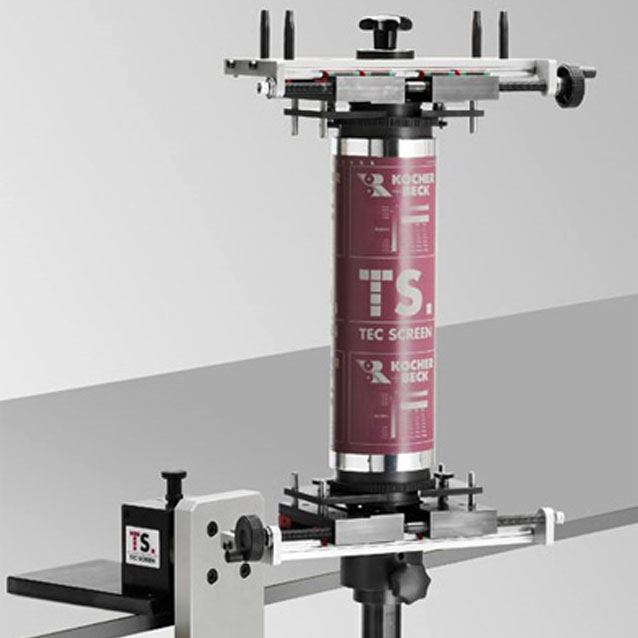 Overview:
At Kocher+Beck we constantly strive to support our customers with application related issues. The production of our plate assembly equipment is just one example, providing a solution to easily facilitate the fitting of the screen cylinder onto the end rings.

TecScreen from Kocher+Beck offers all the required equipment for your entire process.
Benefits:
Universal tools for all printing presses
Loan equipment for emergency help
Customer demonstrations
A complete process package
A supported approach
Consumables
A wide range of consumables for your daily screen work .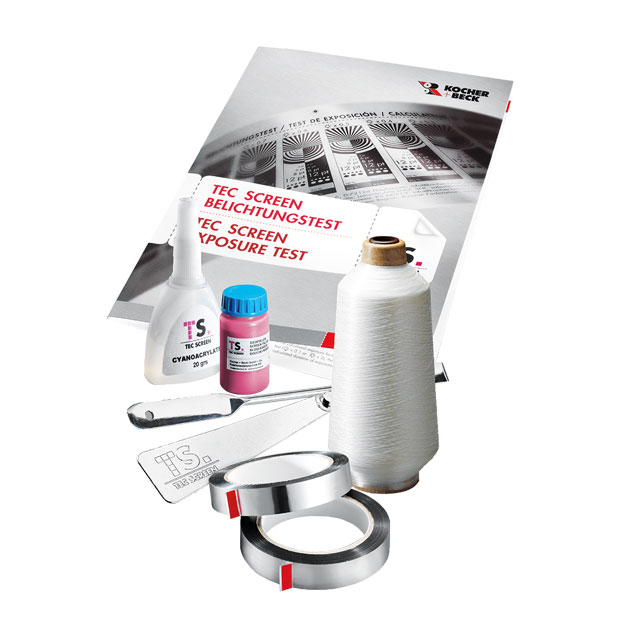 Overview:
Kocher+Beck TecScreen, offers all the supporting consumables for your screen-printing process. With our extensive industry knowledge, you can be assured that we either hold in stock or can source the exact complimentary tool for your application.
Benefits:
Consumable stocks
Proven products
Fast deliveries
Starter kits
Testing equipment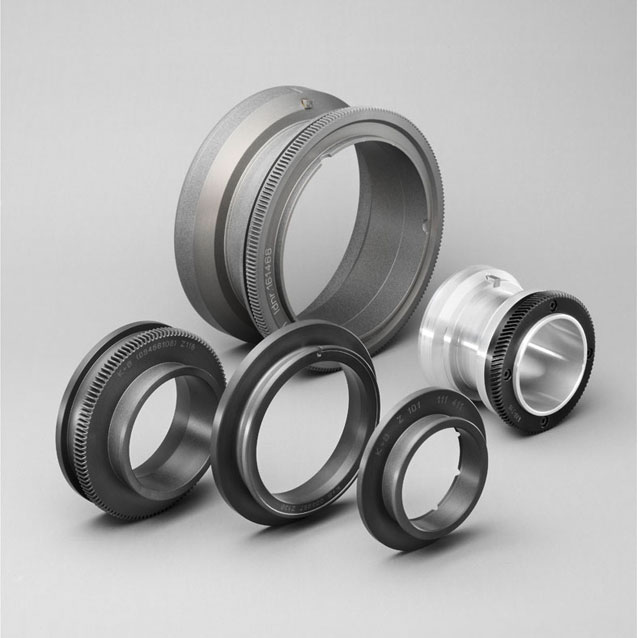 Overview:
Utilising the engineering excellence of all Kocher+Beck products, TecScreen screen rings and gears are manufactured in house at our Pliezhausen factory.

With the most common sizes available from stock and special sizes upon request. TecScreen screen rings are anodized prevent mechanical and solvent damage.
Benefits:
Anodized for a high resistance to solvent and mechanical damage
Large stocks of common sizes
Special adapter rings available
In-house controlled production
Precision Engineered
Processing Unit
Your way in a future of more standardisation.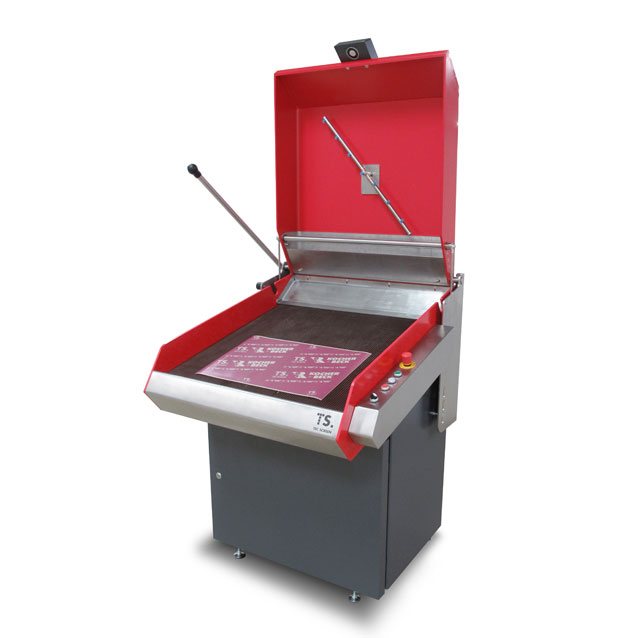 Overview:
As an industry solution provider, the latest development from Kocher+Beck TecScreen, is the automatic screen developer.

A cost-effective solution for our customers which automates the washing and drying of exposed screen plates.
Benefits:
Easy and fast process
Small footprint
Time and cost saving
Standardisation of the screen process
Simple and easy to use