An extensive range of flexible dies designed for numerous materials with a wide range of applications from self-adhesive labels through to medical and industrial.
Kocher+Beck manufacture a range of flexible dies which are offered to the market with the service levels required in today's fast paced industries: self-adhesive labels, in-mould, pharmaceutical and industrial.

As you would expect from a world leading supplier, with our technical support and design guidance we can support you pre-press, on press and post press.

For detailed information, please click "More information".

Flexible Dies from Kocher+Beck are characterized by the highest precision and a maximum service life. Suitable for standard applications and for critical materials.
AI Universal
Dependable, versatile, and high quality for short to medium runs.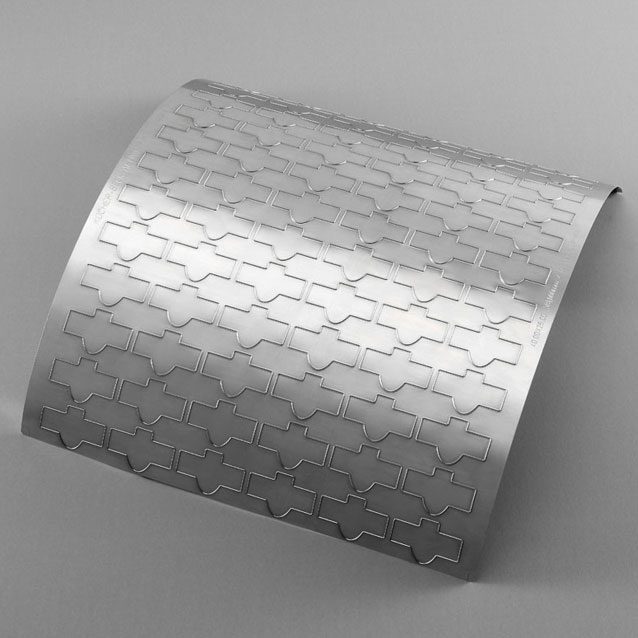 Overview:
Our highly durable flexible die for exceptional cutting of all standard materials.  Self-adhesive and linerless products: paper, PP, PE, PVT, PET, Tyvek, thin films on PET liner material.

Kiss and through-cutting, for both digital, rotary or flatbed production and can be combined with creasing, perforations, and micro perforations.

Suitable for self-adhesive labels, sheet-fed and roll-fed machines, sheet-fed offset machines and envelope production.

Die heights from 0.3mm – 1.5mm. Angles from 30° to 110°.
Benefits:
Quick delivery time
A cost-effective solution
Ideal for digital applications
3L LASER LONG LIFE
Laser hardened technology for longer runs with an extended service life.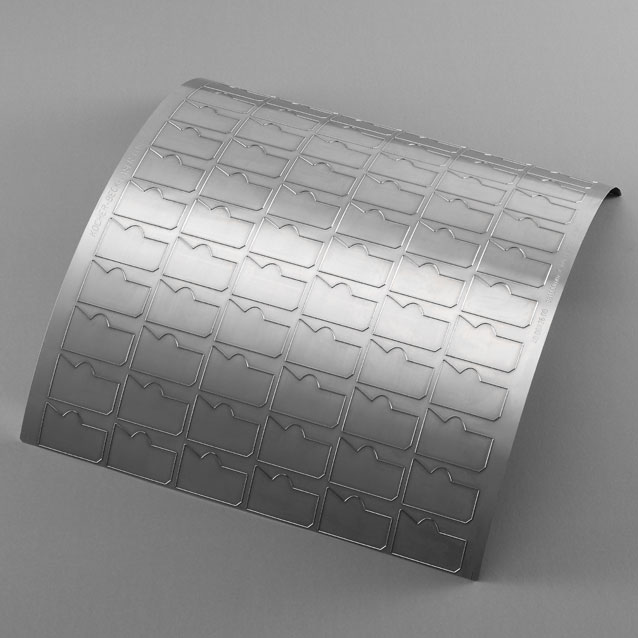 Overview:
All the properties of the AI Universal flexible die enhanced with our laser hardening process.

Suitable for abrasive materials such as thermal paper and opaque, white, and luminous coloured inks.

Hardness levels of 58 – 62 HRC.
Benefits:
Extended die life up to 300%
Environmentally friendly hardening
No loss of magnetic adhesion
GLUEX RANGE
Tried and tested adhesive repellent and bleed properties.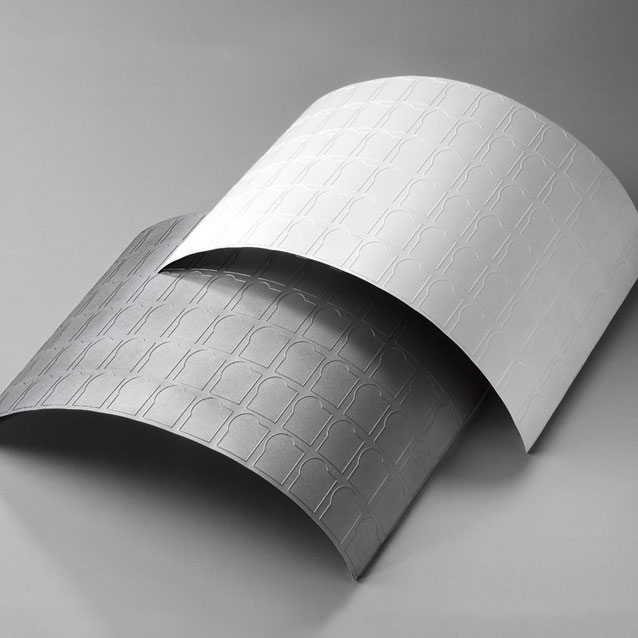 Overview:
With all the properties of your chosen Kocher+Beck flexible die and complimented with our non-stick coating process. Ideal for when adhesive build up is an issue.

Recommended for multi-layer materials, hotmelt and other rubber-based adhesives. Also available for solid cylinders.
Benefits:
Non-stick – adhesive repellent
Reduced risk of cutting issues from glue build up
A choice of GlueX coatings available
CHROME 24
Ultra-high performance with minimal wear.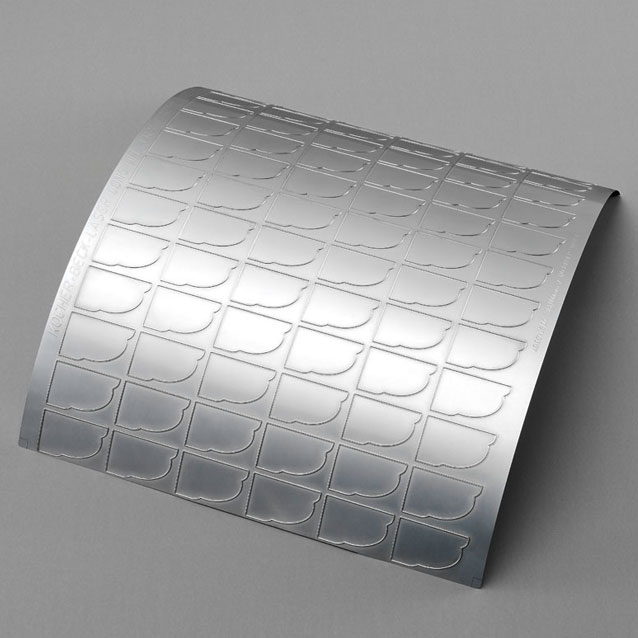 Overview:
The outstanding benefits of the AI Universal reinforced with our Chrome 24 coating. The perfect solution for large runs.

Suitable for multi-construction materials, abrasive thermal or thermal transfer SK.

Hardness levels of 70 HRC.
Benefits:
Exceptional long run capabilities
Anti-corrosion properties
Maintained accuracy of cutting heights and angles
Smaller print runs and the increasing complexity of individual envelopes require flexibility and an effective production process. We have incorporated our many years of experience as a pioneer in magnetic stamping technology into the production of stamping plates for the production of envelopes.
Envelope flexible dies
Window cut, side cut, separation cut and complete cut.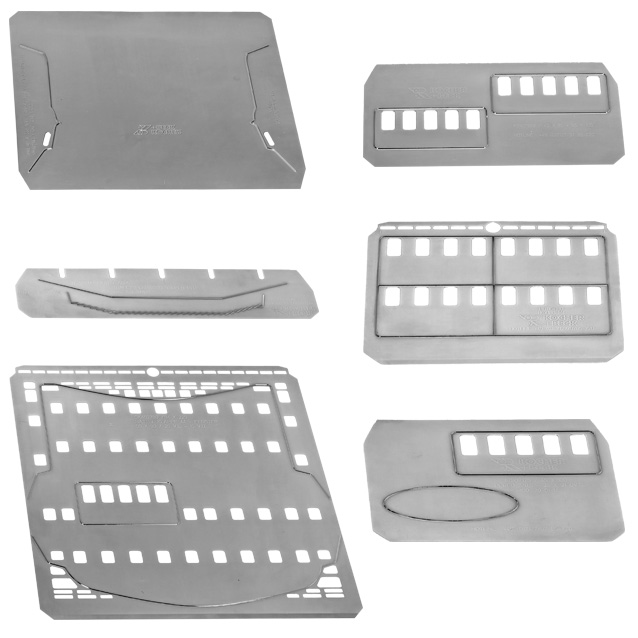 Overview:
Our heavy-duty stamping plates, can be used as side, separating, window or complete cuts in envelope machines, increase your flexibility and leave your creativity free.
Benefits:
Quick delivery time
Cutting of complex layouts
Smooth and polished cutting edges
Die heights from 0.60mm – 1.5mm
Angles from 30° to 110°
Inline Offset Cutting (IOC) from Kocher+Beck transforms your sheet-fed press into a printing and cutting machine. With the option to easily revert the machine back in quick time. Having both applications in one operation saves cost, reduces downtime, and provides a competitive edge.
IOC FLEXIBLE DIE
Ready to use tool with outstanding results.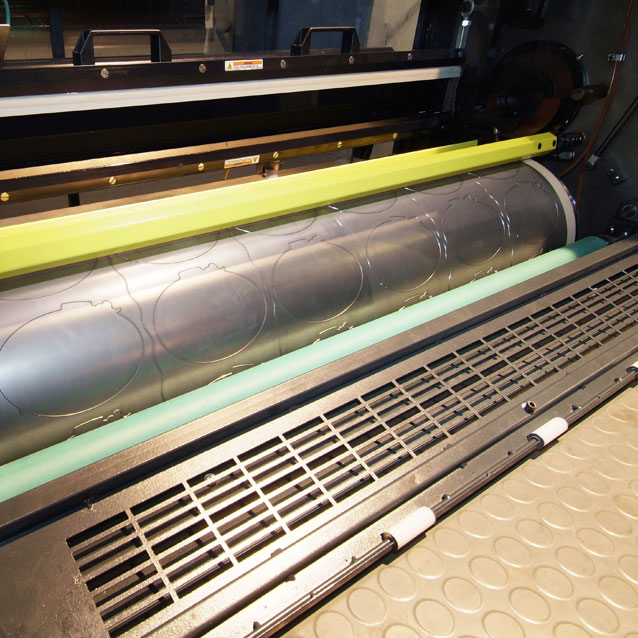 Overview:
Our highly durable IOC flexible dies are used instead of the offset blanket for cutting, perforating, or creasing within your sheet fed offset press.

A ready to use tool which gives you a competitive edge by delivering outstanding results and maximising efficiency whilst reducing costs.

Suitable for mono paper up to 400µm, self-adhesive labels, sheet-fed and roll-fed offset machines.

Die heights from 0.58mm – 0.8mm.
Benefits:
Quick delivery times
Ready to use tool reduces set up times
Cost saving – no need to outsource die cutting
Required accessories: Under Packing Set
IOC EMBOSSING DIE
Embossing technology for delicate features.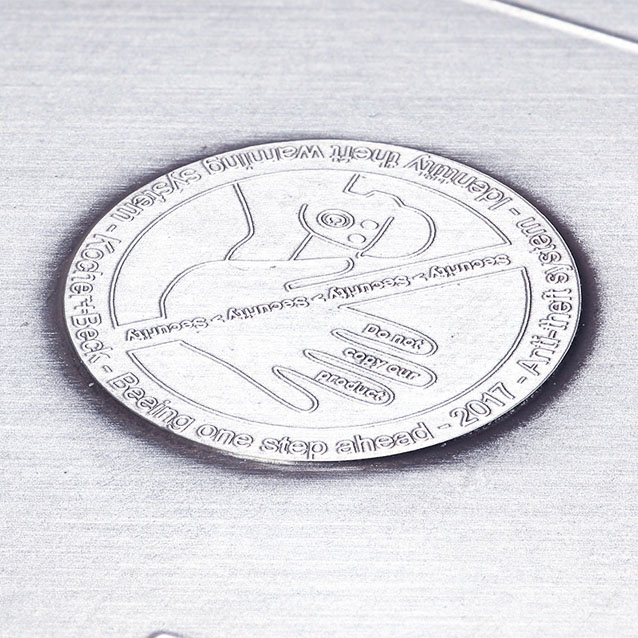 Overview:
Kocher+Beck IOC embossing dies are the perfect solution to compliment your high-quality products.

For use with sheet fed presses, IOC embossing dies are predominantly used for promoting high end luxury items. They can also add an additional layer of security to your products by making it more difficult to copy them.

The ideal solution for when you need your product to stand out from the competition with decorative and delicate embossing features.
Benefits:
Inline/Offline cutting and texturing
Fine, precise detailing
Security features
Required accessories: Under Packing Set
IOC UNDER PACKING SET
Easily convert your machine into a die cutting unit.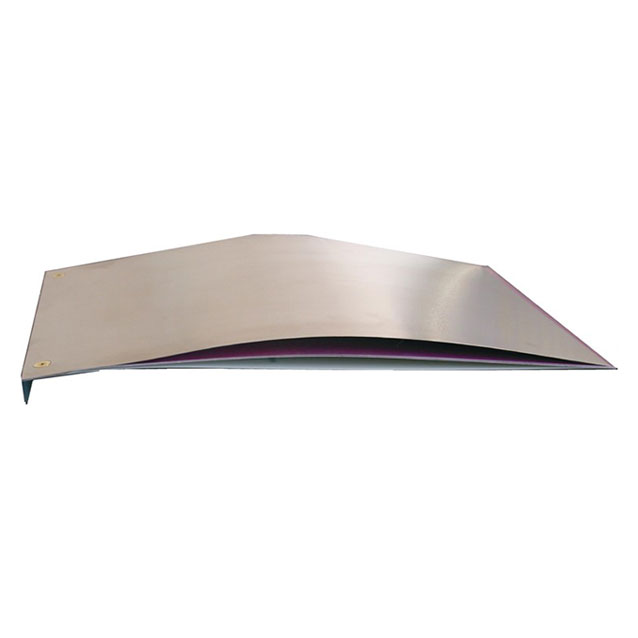 Overview:
The IOC under packing set from Kocher+Beck replaces the blanket in your print unit to convert your machine to a die cutting system.

A made to measure re-usable packing set that compensates for the cylinder undercut while creating a solid base for the die, ensuring an even cut.

Protection sheets can also be purchased separately from Kocher+Beck if required.
Benefits:
Made to measure to your specification
Re-usable, long lasting
Produces consistent, quality die cutting